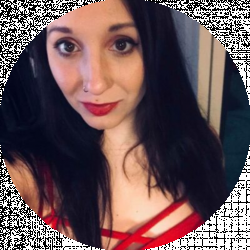 Latest posts by Stephanie Jensen
(see all)
Minecraft is one of the most popular games in the world, generating $3 billion in game sales. One of the many reasons why Minecraft is popular is because of the limitless houses, buildings, and other structures you can make.
Do you think you've built everything you could build? Or are you stuck when building your first house? There are various things you can build, from a unique house to a scene from your favorite movie.
We searched the internet and found the best Minecraft homes and structures that you can make. Look through these designs to get some inspiration and ideas into your next build!
Keep in mind, we recommend making these buildings in creative mode (unless we suggest a specific mode). You'll struggle to make them in survival mode.
Minecraft House Ideas
Farmhouse
Farming is one of the most important tasks you'll have to do in Minecraft. This is how you'll get your food and other resources to survive. But animals and other mods can destroy your crops. To protect your harvests, you'll have to build a great farmhouse.
Fortunately, farmhouses are pretty easy to build. But you can go a step further and design some incredible farmhouses.
For example, this farmhouse by JUNS MAB Architecture Tutorial has been making its way around the internet.
We love the raised design and how the blueprint looks similar to a normal house. Keep in mind, users have reported this farmhouse is pretty difficult to make. This house requires specific materials and if you're not careful, you could fall off when building the raised areas. So we don't recommend this one for beginners.
If you're looking for luxury, you'll love this country farmhouse by BlueBits. The house is completely massive and the whole design is well-thought-out. With enough land, you can easily fit a farm.
If you have lots of animals, a barn-like this one from Zaypixel will ensure your animals are safe from mods and other predators. While you will need a lot of materials, this tutorial will tell you what and how much you'll need.
Wood House
When building your own house, you'll primarily be building a traditional wooden house. These are great for beginners because you usually don't need a lot of materials. But does that mean your wooden house has to look bland? Not at all!
For example, this house by SheepGG goes a step further. This is a large house made out of oak. It's spacious and overall looks nice. Keep in mind, this house is for an experienced player and does require a decent number of materials.
Wood is also a versatile material, meaning you can build just about any type of house with it. Take a look at this house by Ayvocado, designed with traditional Japanese architecture in mind. While it's a small house, it's cozy and looks beautiful. Many have also reported that this house is easy enough for beginners.
What better way to use wood than to make a cabin? And Zaypixel definitely impresses with this winter cabin. This cabin is beautifully made, with window lanterns glowing over the snow. Keep in mind, this tutorial may be challenging for beginners.
Modern Minecraft Houses
Don't worry, wood homes aren't your only option. Modern homes are very popular and give your house a unique aesthetic.
If you're looking for something simple, check out Rizzial's tutorial on building a traditional suburban house. While this is a project for more experienced players, this house has everything a normal house would — including a garage and porch.
This home by Akila Gaming is a modern villa-inspired home, complete with a lovely interior. While users complained about the lack of exact measurements and the hard-to-find building materials, this is a great house to try and challenge yourself.
Another great quality about Minecraft modern houses is how you can produce limitless creations. Take this cube house by Minecraft Therapy as an example. While this home isn't easy to build, it's an artistic masterpiece brought to life.
If you want to go a step farther, build this mansion! This mansion by Brandon Stilley Gaming looks awesome, has a good design, and the floor plan is generally easy to follow. His tutorial is also clear, great for players who want to try building their first mansion.
Underground Minecraft House
When you start playing Minecraft more, you'll soon learn you can build a house just about anywhere — including underground. Building a home underground is not only cool but functional. You can hide in your underground home, escaping mobs and even other players. To go underground, just dig with your pick-ax.
SheepGG makes another appearance on our list, but that's because we love the unique circular shape of this base. While this is a project not ideal for beginners, his tutorial is very in-depth.
International Homes
If you want to give your Minecraft world more culture, we suggest researching architectural styles from around the world and modeling a home after them. We mentioned Japanese-style homes earlier, but there are even more homes you can create.
For example, this house looks like a villa you would see in Spain. While the materials may be a little difficult to find, it's a generally easy house to build and the tutorial is very detailed.
Colonial homes are a traditional American-style house. They're versatile and you can make your house look as classic or modern as you want. Colonial-style homes are generally easy to make in Minecraft so this is a great project for beginners.
On a similar note, you can build this Dutch Colonial House. This is an amazing home modeled after the Dutch traditional architecture style.
Your ideas can even take you to Africa. Khato Builds designed this house and he explains he got the inspiration from the cliffside settlements of the African Dogon Tribe. This is an amazing home and the tutorial is really good.
Treehouse
Treehouses are very popular in Minecraft! Not only are they cool but they're also pretty easy to build.
This tutorial gives a look into different treehouse builds, including beginner, intermediate, and expert. These treehouses look amazing, though you shouldn't try the expert one until you're ready.
When you start advancing as a treehouse builder, you'll be able to build impressive treehouses like this one. You can also try building this treehouse if you're a beginner looking to improve your skills.
I absolutely love this cherry blossom treehouse by Corgii Architecture. The house is absolutely beautiful and the cherry blossom leaves make the house look even more incredible. While users reported the tutorial is a bit difficult to follow, advanced players can always try making this house for themselves.
Island Home
Whether you want to build a home on an island or you're making an island survival base in survivor mode, island hideaways are really cool. While they aren't the easiest to build, you can gather the essential resources to build a great home in different Minecraft modes.
Building a survival base on survival mode is very challenging, even on an island. But YouTuber Spudetti makes it easy with this stunning island base that has everything you'll need.
The tutorial is also easy to follow and her directions are clear and detailed. While getting the necessary materials may be a challenge, it's worth it when you have this great island home!
Desert House
Deserts in Minecraft are practically empty. There are very few resources and not many villagers. This is why building a desert house is great in survival mode. But how do you build a desert house with few resources?
YouTuber Nuec makes a great tutorial on building a desert house. The tutorial is simple and is easy to follow. You'll just have to make sure you get enough materials to build the house to the required dimensions.
If you already built your small desert house, upgrade your home with this tutorial from A1MOSTADDICTED MINECRAFT. While you will need several materials, it will all be worth it when you have an incredible home in the desert.
Castle
Who said your home has to be a house? There are many ways to make impressive castles in Minecraft.
For starters, BlueNerd Minecraft offers a great tutorial on making a standard Medieval-style castle. Keep in mind, this isn't an easy build. It will not only take a lot of materials but also a lot of time.
Are there castle-building options for beginners? BigTonyMC offers a great small castle tutorial. The castle is still complex but you don't need as many materials. Your castle will also look amazing and you'll love hiding out in your creation.
Other Homes
These aren't the only types of homes you can create in Minecraft.
We love this lake house by Zaypixel. This house is exquisite. As long as you know the right techniques and you follow this tutorial, this house is pretty easy to make.
Zaypixel also comes out with another interesting house, this one an underwater home on a mountain. Building the hole in the mountain makes the house look very unique. The lanterns give the house a cozy feel and it's aesthetically pleasing overall.
Enough of the water. Let's move to a winter wonderland home — the classic gingerbread house by Zaypixel! This is a wonderful house made of candy and other goodies. It's an overall imaginative house and one that every player should try making.
Zaypixel is also back with a spooky witch house! This is a very creative home with many Halloween-themed aspects. Follow this tutorial if you dare — just be careful not to attract the witch mobs!
Towers
Towers are also very popular in Minecraft. They not only look awesome but give you a great aerial view of the Minecraft world. Towers can also keep you protected by animals, mods, and other players.
Fantasy Tower
The fantasy tower (also called the Medieval tower) is one of the most standard towers to build. But this tower is unique looking. It's not only easy to make but you can make any changes you want.
Wizard Tower
A wizard tower is similar to a fantasy tower, but they're more versatile. This wizard tower by Zaypixel is very good, made with a beautiful rock pattern and other cool features, such as stone stairs and lanterns.
If you already have a wizard tower, you can always make it better with different upgrades. YouTuber andyisyoda recommends a few of them.
Rustic Tower
Rustic is a huge trend in the real world and also in the Minecraft world. Along the same lines as fantasy towers, rustic towers have different building materials, such as wood as opposed to stone.
For starters, follow Jagiero's tutorial. It's easy to follow and his directions are very clear. While this may be a challenge for beginners, we recommend every player start with this tutorial first.
Lighthouse
To combat the darkness in Minecraft, try making a lighthouse. These towers are built a certain way to illuminate the land, brightening up even the darkest of Minecraft nights.
This lighthouse by Master Majesty is unique and Medieval-styled. While it's not an easy tutorial and you do need a lot of materials, it's a nice challenge if you want to build something different.
Skyscraper
Is your idea of an awesome tower more like the impressive skyscrapers you see in Times Square? You can also create those in Minecraft! This skyscraper by HexRegulus is amazing, though it does require a lot of materials.
If you want to create a more realistic skyscraper, pay attention to this tutorial. Alpine explains how to plan your skyscraper so it looks more realistic. While his buildings seem complex, they're easier than you think and he offers a ton of advice to beginners.
Tallest Tower
If nothing else, you can outdo yourself and build taller towers. That's what Jeracraft did when his followers challenged him to create the tallest and most epic tower in Minecraft. It's definitely intimidating but you can take pointers from this guy!
Other Cool Building Ideas
Houses and towers aren't the only things you can make in Minecraft. Here are other building ideas and inspirations for players.
Star Wars
C'mon, Star Wars fans are definitely going to recreate some of the most famous scenes and landmarks from the saga. Especially since Minecraft teamed up with Star Wars to launch an impressive DLC. But what all can Star Wars fans make in Minecraft?
For starters, IJAMinecraft offers a tutorial on making the Death Star. He only uses commands in the creative mode to create a realistic Death Star. It's obviously not an easy task, so good luck if you try to create this on your own!
Lord of the Rings
If you're a fan of Lord of the Rings, you can make many LOTR-inspired scenes in Minecraft.
For example, players recreated Tolkein's Middle Earth on Minecraft! He used scenes from the movie, the book, and even Tolkien's own drawings to create a real-life Middle Earth. There's a whole team behind this project and they have been working for almost 10 years to recreate the scenes from The Lord of the Rings as well as The Hobbit.
Harry Potter
If you're more of a Harry Potter fan, you can recreate your Minecraft world to look like Hogwarts. It's absolutely amazing and looks exactly like Hogwarts.
Underwater Wonderland
https://www.youtube.com/watch?v=Iu06arY_45k
Minecraft is constantly releasing updates in their aquatic world. Now, players can create an underwater fantasyland with sea life, coral reefs, and even shipwrecks.
fWhip also created an underwater base in survival mode. It's a lovely Atlantis-like world. It's difficult but will definitely keep you protected from mods and other hazards.
World Monuments
What better way to get inspiration than by looking at real life? You can recreate several impressive world monuments.
The Eiffel Tower is a classic choice. While it's difficult to make and you'll need a ton of materials, it's definitely worth it.
Jumping over the pond, this user recreated the entire city of Washington D.C. Complete with the White House, Capitol Building, and all of the monuments, you can visit D.C. without ever leaving your home. This map is extremely impressive, though it had to have taken a long time to build.
Would you rather create one of the Seven Wonders of the World? If so, create Machu Picchu! It's really neat and looks extremely realistic.
If you want to try building the Great Wall of China, then best of luck! While it's not easy, minecraftman34 was able to build this incredible monument in Minecraft.
Art Pieces
Want to really express your creativity in creative mode? Recreate famous art pieces!
For example, Compative made an insane representation of the Mona Lisa! The user did a really good job. While the image is pixelated, the player said this was intentional.
You can also create an art museum as King Marnold did. The museum is completely awesome, featuring paintings such as The Last Supper, Scream, and Starry Night. The player is extremely talented and creating that museum must have been very complex.
FAQs
Question: How Can You Get Inspiration in Minecraft?
Answer: While these ideas aim to inspire Minecraft players, there are other ways to get inspired.
Check Pinterest. Pinterest offers several builds and other ideas. While some may not have in-depth tutorials like YouTube, Pinterest is a valuable tool for seeing what other players build and if you can build something like that.
Tumblr. Another similar website is Tumblr. Tumblr is a blogging platform where users can share content and media. There are many Minecraft Tumblr accounts, such as this one, where users share their builds and even the projects they're currently working on.
Minecraft website. Even the Minecraft website offers a powerful community to connect with other players and the website also promotes different builds and creations.
Question: What Is the Coolest Thing to Build in Minecraft?
Answer: This depends on the players, their tastes, and their goals in the game. Of course, building a mansion and a castle is really cool. But the key is to always challenge yourself, whether you're building a small town or Middle Earth!
Question: How Do You Design a Home's Interior?
Answer: This is something we didn't cover too much in the article. In addition to building the home's exterior, the interior is also essential.
First, your home should have essential rooms that can include:
Bedroom
Living room
Bathroom
Kitchen
You can also make other interesting rooms, such as:
Crafting room
Foyer
Storage room
Smelting room
Enchanting room
Brewery
If you're still stuck, there are many design and inspiration videos available, such as this one from FullySpaced. These builders are usually amazing and offer insight into perfect interior design.
Question: What Are the Rarest Building Materials in Minecraft?
Answer: We've been warning you that many of the building items here are hard to come by. But just how rare are they? Some of these include:
Crying obsidian
Prismarine
Sea lantern
Purpur blocks
Coral
Sponge
Bone
Gold
And more
If your build calls for these blocks, know that you'll have to look hard for those materials.
Question: Which Minecraft Mode Should You Play?
Answer: If you want to build really cool stuff, we suggest you play in creative mode. You can easily create structures with infinite use blocks. But survival and adventure modes are also extremely popular.
Get More Minecraft Ideas and Tutorials
Minecraft is popular because there is an endless number of things you can do. You can build different types of houses as well as towers and other cool builds. But it's easy to get stuck in Minecraft. This is why we offer different tutorials and ideas for Minecraft players.
Click here to learn how to make a lantern in Minecraft!