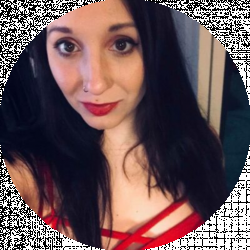 Latest posts by Stephanie Jensen
(see all)
Minecraft is one of the most popular games today. There are currently over 126 million active Minecraft players. Why is Minecraft so popular? There are endless possibilities to what you can do and how you can advance in the game.
But what if you think you've done everything? Or what if you're new and aren't sure what to do? It's easy to get bored when playing Minecraft. Even if you're not bored, there are ways you can make the game more fun and accomplish unique goals.
Here's a list of the best things to do in Minecraft and other useful information to know about the game.
What to Know About Minecraft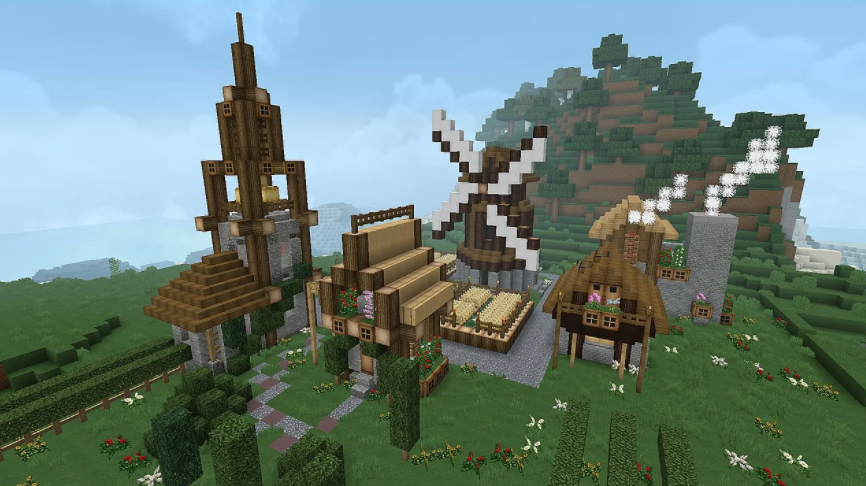 If you're new to Minecraft, you should start here and learn some basic information about the game.
Minecraft is in a specific video game category called a "sandbox game." A sandbox game is one where the player has a great deal of creativity to complete tasks.
Like many sandbox games, Minecraft is adventurous and a lot of fun. There are a variety of activities and you can build different 3D objects from cubes. Players can roam around the globe and create weapons for combat and collect various other resources.
To make the experience more creative, players can play in one of four modes: creative, survival, hardcore, and adventure. All of these modes have different goals; however, the goals are vague. Players can set their own goals, giving players lots of freedom in the game.
Survival is by far the most popular mode. Your character will have to acquire resources to stay protected, alive, and maintain your health.
Why Is Minecraft Popular?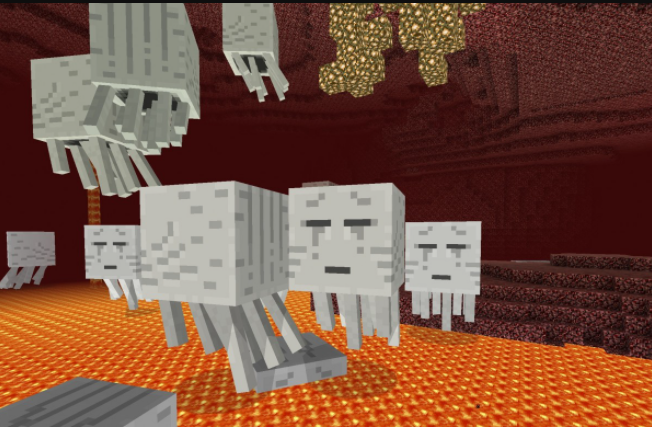 Minecraft attracts millions of players around the world. The game was maintained by its devoted players and is available on just about all gaming platforms, including Nintendo Switch.
What is it about Minecraft that attracts such a wide audience? Unlike many games, Minecraft offers endless opportunities. In addition, players are encouraged to use their creativity. This keeps players coming back to the game.
What If You Get Bored?
One of the most common problems when playing Minecraft is you'll get bored. You may think you have done everything and built everything. Since there's no "winning" the game, players can feel at a loss.
On the other end of the spectrum, you might be a new player and aren't sure what to do. You might do the same stuff over and over again, and are stuck on your other options.
Here are a few ideas to keep the game fresh, for new and seasoned players.
Download a New Mod
Minecraft modifications ("mods") are new forms of content from third-party sources. They can make the game more creative, change the feel of the gameplay, and offer additional options when interacting with the Minecraft world.
Make Changes
Minecraft is a versatile game and you can always change up your experience. Build new things, change up your gameplay, and you can change up your skin (the textures applied to a character, which also includes their clothing and accessories).
Try a Different Mode
As stated previously, there are four different modes in Minecraft. If you usually play one mode, try another one. For example, if you typically play survival mode, try another mode like creative.
Many players also recommend you try hardcore mode. In hardcore mode, the player is restricted to hard difficulty. This means there are more serious repercussions. Your player can starve to death, mobs can inflict more damage, and if you die then you can only return in spectator mode (you can play but they can never interact with the world).
If you already conquered hardcore mode, try ultra-hardcore mode. There are many similarities to hardcore mode, such as your character only has one life. But there are more obstacles. In other words, only the best players are able to conquer this mode.
For example, you can't naturally regenerate your health. Only potions/beacons and golden apples can regenerate your health.
Play With Your Friends
Another reason why Minecraft is so great is that it's a collaborative game. You can play with friends, challenging them to different competitions and other activities to make the game more interactive.
Build Complex Objects
This is a great task if you're a beginner. Try one of the more advanced buildings, such as a building or a sculpture. You can also try and replicate one of your favorite pieces of architecture, such as an ancient landmark or large skyscraper.
Who said you can't make something out of nature? With the right tools and technique, you may be able to recreate Mount Rushmore!
Join a Server
A Minecraft server is essentially a network of servers where you connect with other Minecraft players. Some servers do require registration but many don't require anything at all. There are servers that also offer premium accounts where you can engage in different activities.
Why should you join a server? You can form friendships with other Minecraft players, showing off your buildings and seeing what they built. There are also a variety of games and other activities you can all play together.
A popular game to play is Spleef. In Spleef, there is a snow platform (some servers use TNT blocks instead) above a lava pool. Every player is standing on this platform.
The goal of the game is to get your players in the lava pool. To do this, you can either dig up the snow from underneath them or use the shovel to defend yourself.
The Best Things to Do in Minecraft
Even if you're not bored, Minecraft has many little-known exciting activities. Here are our favorite things to do in Minecraft.
Build a Large Snowglobe
Snowglobe homes are becoming more popular in Minecraft. They're a giant glass dome with your home inside. There are various videos and tutorials online on how to make Minecraft snowglobes.
Create a Study
Create a study of your dreams! Your study can include a bookshelf filled with books, a hammock, a desk, and even a map wall. Don't forget the areas where you can lounge around and read books!
Build a Resort
Travel away from your normal base and build a resort in another base. Try and make the resort one you would want to visit in real life. You can add a casino, pool, tanning bed, restaurant, a flatscreen TV, and more.
Create a Bonfire
Who doesn't love a bonfire? In Minecraft, you can not only create a bonfire but an area for you and your friends to hang out. You can build chairs, benches, wood, and add fire. You can even add ash and coals to look like there was a recent fire burning.
Re-Live Your Memories
Whether you want to recreate a wedding, birthday party, college graduation, or another life event, you can on Minecraft. Try and re-live that event in as much detail as you can.
Create an Existing Town
If you can't recreate a memory, you can create your hometown or another historic town. For example, you can create Times Square or Washington D.C. in the most detail you can muster.
If you want to recreate your town, build your house and your neighborhood in precise detail. You can also build your friends' houses and have them be your neighbors.
Build a Camp
Find a great wooded area on the map and build a wooded area. Add a campground to that area. Create some hiking paths, an RV, and maybe create some characters to look after the campground.
Create a Farm and Ranch
Farming is one of the best activities in Minecraft. You can build a farm, farm equipment, crops, and more.
If you have a farm, the next best thing to create is a ranch. Add a windmill and some animals for a more realistic effect. You may even want to create a new farming character for fun.
What if you already have both? Build a horse stable. You can also create a garden and grow plants and flowers. You can choose what you want to grow in Minecraft.
Decorate Your Mine Entrance
There are many additions you can add to your mine, especially the entrance. You can easily add a forge and anvils to the entrance. Ores will also make your mine look more realistic.
Build a Rail System and Train
You need some type of transportation in your Minecraft world. Fortunately, it's easy to build a rail system with a train. You can easily create a rail system directly on the game.
For a more realistic effect, build a train. Complete your train with passenger cars, a caboose, a meal car, and an engine. Don't forget to add passengers. Make them carry luggage for a more realistic effect.
Recreate a Video Game
Play a video game in a video game! Take a scene from another video game you're playing, a game you played when you were younger, or your favorite video game.
Recreate a Story or Movie
On the same note, you can try and recreate your favorite movie or story. For example, you can turn a witch hut into the candy house from Hansel and Gretel. You can also take a scene from any movie and recreate it in as much detail as you can.
Create the Zombie Apocalypse
If you're a horror fan, you can easily place zombies in your world and make it look like the zombie apocalypse occurred. For a creepier effect, give your zombies weapons.
Try and decimate your town, such as cutting down forests and destroying homes. Add more police if you can. This will make your zombie apocalypse look more realistic.
Build a Monster
If zombies aren't your thing, you can still create a horrifying world by building a monster. Whether you prefer dragons or witches, you can add a variety of monsters and mobs to your town. To make it more realistic, add some screaming people, and destroyed homes. If desired, add a superhero to save the town.
Create a Treehouse Village
You can create all types of homes in Minecraft, including treehouses. If you can find a wooded area with plenty of trees, create several treehouses and make a little village. Connect the treehouses with bridges so your neighbors don't have to keep climbing up and down to say hi.
Upgrade an Existing Building
Whether you're giving your home, a farm, or something else a facelift, you can easily update an existing building (as long as no one is living there).
Expand an Existing Pyramid
On this same topic, adding to an existing pyramid is always fun. Why leave a pyramid the way it is when you can add to it? Build a tomb, various tunnels, or even a labyrinth for explorers to discover. You can add a ginormous treasure room or a variety of traps for fun.
If you can't find a pyramid, you can build these same structures under a cave.
Build a Shrine
No matter if you're building a shrine that resembles your favorite actor, musician, or character from a book, you can build a shrine. Place it on top of your home, a mountain, or anywhere else that seems fit. If a shrine is too big and complex, settle for statues.
Create an Oasis in the Desert
Find a nearby desert and create a little oasis. Add a hammock, tropical trees, some plant life, and a body of water such as a lake.
Build a Shop
Make some extra money in Minecraft by building a shop. Sell cobble, wool, wood, stone, sand, and brick. You can also sell unique goods, such as potions.
Create an Aquatic Paradise
If you can find an ocean, create all sorts of aquatic life. You can add fish, whales, squids, and more. You can even make ships and a submarine. For an interesting scenario, create a battle scene with ships and submarines.
You can even build the lost city of Atlantis in the water. Include lights so you can see Atlantis from the surface.
Build a Large Fish Tank
Add a large fish tank to your home. You can also take out the ceiling, floor, and walls to make the fish tank even more massive.
Dig Tunnels
While this doesn't sound too interesting, you can dig tunnels in various areas. This is more challenging than it seems, but it will turn out to be very practical.
If tunnels are too complex for you, prioritize building bridges over any body of water you can find.
Build a Racetrack
Whether you prefer racing horses or dogs, you can build a racetrack and host races. You can even build a racetrack in the ocean and can race boats.
Create a Military Compound
You can turn a plot of land into a military compound. Add cannons, jets, various other weapons, and even ships if the land is close to water. Don't forget to add some soldiers!
Make an Island
Want to vacation on a deserted island? You can in Minecraft! Make a large island, complete with tropical plants, fruit, and other vegetation. Create a boat so you can access the island. Keep in mind, your island should be relatively close to the land for easy access.
Build a Zoo
Try and gather every animal and mob in the game and build a zoo for them. Great animal mobs in Minecraft are wolves, bats, fox, goat, llama, panda, parrot, polar bear, and more.
As an alternative, you can build an aquarium with aquatic animals. Add dolphins, fish, squid, sea turtles, and glow squid to your aquarium.
Make and Play Your Own Map
You can create a variety of maps in Minecraft. These include parkour maps, challenge maps, and survival maps.
How do you make your own map? You can use Redstone circuits or command blocks to make a decryption or puzzle map. You can use blocks to make an island or parkour map.
From here, play your map! Invite your friends to play your map and go on all sorts of adventures.
As an alternative, you can pay for someone else's custom map. There are a variety of maps online that you can download. Most maps have battles, interesting storylines, and some are just beautifully built. Custom maps also have different complexities — some can be as short as 15 minutes but others can be as long as hundreds of hours!.
Use Commands to Summon Mobs
Did you know you can control mobs? All you need are the right commands. Use the command /summon and control a skeleton, spider, and more.
Play April Fools Minecraft
The creators of Minecraft released several April Fools versions that are tons of fun. These versions contain jokes that are unique to these games. For example, version 20w14 has several dimensions, including an Easter Egg dimension.
Create Redstone Circuits
Redstone circuits open up new areas of Minecraft. These areas are creative but are pretty complex. Through Redstone circuits, you can create machines that play music to automatic mob traps.
Build a Rollercoaster
Did you know you can build rollercoasters in Minecraft? While these may not look like traditional rollercoasters, they're still rollercoasters nonetheless.
Build a rollercoaster track by first stacking blocks. Make the blocks various heights for a fun-filled ride. Then, build rails on top of the blocks. Place a mining cart on the rails and you have yourself a rollercoaster!
Change the Resource Pack
Resource packs let players customize models, textures, sounds, music, end credits, language files, and splash texts and fonts. In other words, you can give Minecraft a fresh look without modifying their code.
Battle Mobs
If you can create a ton of mobs (such as 100) fight them by using various weapons. Try to avoid using explosives, since this won't be as challenging. For best results, play this game in multiplayer mode. You can also build your own army to destroy the mobs.
Play With TNT
If you can get some TNT, have fun. Harass the villagers with the explosives. Build a tunnel, stack it up with TNT, and light them for a massive explosion. You can destroy neighboring villages and more.
Build a Mansion
Have you always wanted to live in a mansion? You can live a life like the rich and famous by building a mansion in Minecraft. This video gives a great in-depth description of how to do it.
From here, you can design every room in the house. Add essential rooms such as bedrooms, hallways, kitchen, and living room. Don't hesitate to be fancy and add a garden with a water fountain, a game room, pool, and anything else to complete your luxury mansion.
Build a Castle
Would you rather live in a castle? You can also build castles in Minecraft! They're typically easier to build than a mansion since you only need basic materials such as wood and stone. Be sure to make your castle luxurious and add extra decorative items, such as statues and a garden with a water fountain.
While you should add essential rooms and more to make your castle your home, you should also add some reinforcements to make your castle more realistic. This includes towers, a fortress, a gate, large walls, and more. A giant moat filled with water (or lava!) will keep the mobs out.
Create an Underground City
Have you already made a boring town in Minecraft? You can create an underground city to keep you and your friends hidden!
For starters, find a ravine or destroy a plot of land with TNT. From here, dig until you find a plot of land and start building!
FAQs
Question: What Is the Goal of Minecraft?
Answer: The goal of the game depends on which model you're playing. For example, in survival mode, the goal is to use whatever resources available to you to survive.
Question: How Do You Get Good at Minecraft?
Answer: Minecraft stands out because there is no standard definition of being "good." The game accommodates many different styles of playing and encourages players to use their creativity to conquer any challenges.
There are things new players can do if they're struggling. First, get familiar with the map and find your way around the Minecraft universe. Keyboard commands make some functions easier. Start building essential things, such as a house. Once you're comfortable building different structures, you can become more creative.
Minecraft Offers Endless Possibilities
As you can tell, there are numerous things to do in Minecraft. The game is popular because there are endless opportunities for players. Try any of these fun activities to do something different and exciting. You can also try some of the best activities to do when you're bored or stuck.
Do you want to learn more about Minecraft? We offer more information about Minecraft, how-to guides, inspirations, information about different Minecraft worlds, and more. Continue reading our blog or any of these posts about things to do in Minecraft!